What's Happening at OTA in July 2020
Issue 3 / July 2020
Insights from OTA
Because we LOVE our students

:
For the past 90 days, a selected portion of the Mastermind Supply and Demand Zones (Grid) was provided to our students based on the XLT programs you are enrolled in. With the extended presence of COVID-19, it is our privilege to extend your access to Grid for an additional 90 days through the end of September. The special weekly online sessions providing insight into how to use the Grid will be delivered once a month. The next special Grid Session is scheduled for July 16th. Check your My OTA calendar for more details and... ENJOY THE GRID!
Below are Online sessions conducted live and recorded in the last 30 days. As you can see, our student community is vibrant and engaged in the markets every day!! On average, over 300 students are in each session to experience the education and services that are unique to Online Trading Academy. Thank you for participating!
New to OTA?:
Join us for a five session series on applying and maximizing My OTA - To attend register by: My OTA>My Resources > Learning Labs (on the left of the drop-down menu)> upcoming Labs> Calendar "Basic Series – Navigation My OTA (it is a light blue) – click on the box and hit Reserve.
Navigating My OTA
Wednesdays 12:00 - 1:00 Pacific
Live Online July Class Schedule
Live Online Class Schedule
Professional Forex Trader: Scot Stokes - July 6-10 @ 8:00 am Pacific

Core Strategy: Jordan Matthews - July 11-16 @ 8:00 am Pacific

Professional Futures Trader: Sean Doyle - July 13-17 @ 8:00 am Pacific

Professional Options Trader: Steve Suminski - July 20-24 @ 7:00 am Pacific

Professional Stock Trader: Scott McCormick - July 20-24 @ 8:00 am Pacific

Core Strategy: Kayla Christine - July 25-30 @ 8:00 am Pacific

Strategic Investor Part 1: Russ Allen - July 27-28 @ 7:00 am Pacific

Strategic Investor Part 2: Russ Allen - July 29-31 @ 7: 00 am Pacific
There are two ways you can register:
Call your local Student Support Specialist or click on the class dates request now to enroll in a class.
My OTA> My Education > pick the class tile that says online – example Options Online> Class dates
Check your Calendar for XLTs, Clubhouse and GPS sessions each month My OTA > Calendar > My Schedule
Watch for emails and My OTA Dashboard messages for upcoming Signature Showcases.
Learn to "Ride the Wave" with Bob Dunn, Explore "Fabulous Forex" with David Warner, "Pedal for Premium" with Options Instructor Sean Reed or let Brandon Wendell show you what "Hedging and Investing with Spreads" looks like. These are a few examples of our Signature Series classes...attend one of our Signature Showcase events in My OTA or contact your center for more information.
| | |
| --- | --- |
| | Corner |
Learn how to use the Range Slider Tool to access - Your Clik account > Help > Range Slider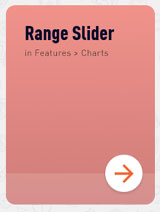 The Grid is coming to CliK!
The Mastermind Supply and Demand Zones (Grid) has been integrated into CliK and will soon be available to our Mastermind Community Members. Watch this space!.
What Students are saying:
Student survey feedback
"This course raised my confidence, increased my knowledge, and has made it possible to trade without fear and in a way that takes the emotion out of the picture." David B. Core Strategy 5/21/20