Press Release: Dale Carnegie Training® Awards Online Trading Academy with International Leadership Award
Irvine, CA, December 4, 2019 Online Trading Academy headquarters was honored with the Leadership Award from Dale Carnegie Training®, a world leader in HR and organizational management training for over 100 years. Since 1977, only one company is selected each year to receive the award. Companies that are eligible for consideration are those that exemplify operational excellence and concentrate specifically on investing in the leadership skills of their existing workforce to create their future leaders from within.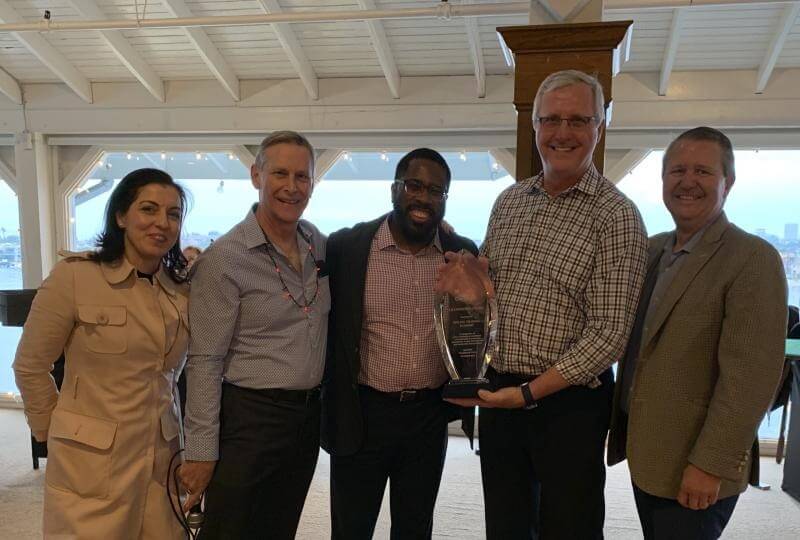 OTA's dedication to their employees, franchisees and students is represented in numerous programs and achievements, including the enrollment of 80 employees in a customized leadership program through Dale Carnegie. The program, delivered over 15 hours in the span of five-weeks, facilitated key discussions and in the workplace related to leadership, collaboration and communication.
OTA was also recently named a Top Workplace for the 6th consecutive year (8th place out of 45 companies in the mid-sized category) by The Orange County Register. OTA proudly serves the world as a certified B Corporation which illuminates their business practices as that of a socially and environmentally responsible corporation.
"We are honored to receive this prestigious award," says Mike Richardson, President of Online Trading Academy. "I have been an ardent advocate of Dale Carnegie for over 25 years. There is no better investment in our business than developing today's culture and tomorrow's leaders, who in turn serve our customers. Our relentless commitment is to do everything we can to support and facilitate our students' learning journey, and it starts with our employees. Our people are our source of relentless innovation with our technology, our education and our community, all in support of our students. It was a delight to be working with Dale Carnegie again, two world leaders working together."
CEO Eyal Shahar has always placed a focus on the company's culture and an environment where love is a core value pillar of the business in which everyone can thrive. Together with Mike Richardson, OTA's leadership continues to increase their investment in employee development and welfare, earning them the International Leadership Award from Dale Carnegie Training®.
To learn more about why OTA was selected, visit ocdalecarnegie.com.
---